Hi everyone!!! :)
I hope you are well.
Today I want to share with you some books that, I think, are perfect for Halloween.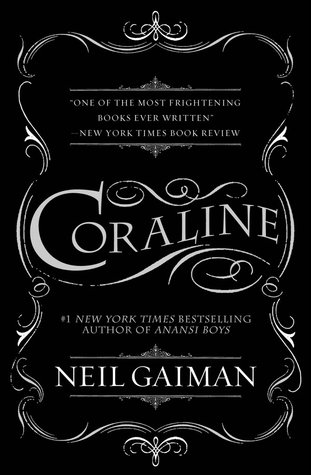 Coraline by Neil Gaiman. This book is about a girl who finds an alternative world where she has another father and another mother. It's a place where she can do whatever she wants and her parents pay attention to her, something that doesn't happen in the other world. What will she do? Pick up her world or the alternative world? This book gave me the creeps. The book contains some illustrations that they are really creepy. There is also a movie, but isn't as scary as the book.
Any book by Agatha Christie
is perfect for this time of the year, but one book that disturbed me a bit and I think it's a good book is:The body in the library. The book is about, well, about a body who is found in a library. Nobody knows who this girl is and what she was doing in the library. As always, you suspect everybody and in the end you're susprised because you didn't expect that the book ended in that way, or at least, that was what happened to me.
Flowers in the attic by V.C. Andrews.
This book is about the perfect family. They are great together. The father and the mother and their 4 children: 2 boys and 2 girls. Then the father dies and everything starts going wrong. The mother decides that she can't live that way anymore so they have to go to her mother's house. When they arrive there, the children are locked up in the attic and they can't get out. Yes! This book is creepy. I liked it when I read it and I also watched the film based on the book and I liked it too, but I couldn't carry on with the series. Too twisted for my taste, but I think the book is good and it's perfect for Halloween.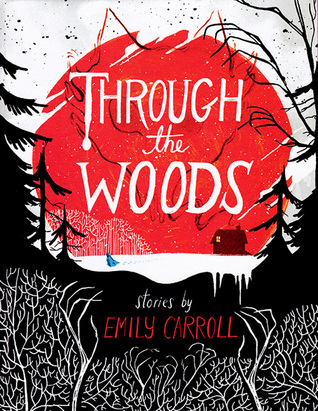 Through the woods by Emily Carroll.
This book is a compilation of stories. I think they are more strange than creepy and sometimes I felt that the story was incomplete, but I think they have a halo of mysterious that make them perfect for Halloween.
The witch's handbook by Malcolm Bird.
I think this book is definitely a great pick for Halloween. It supposes to be for children (or at least I read it when I was a child and I really enjoyed it very much) but I think adults would enjoy it too. It's about how witches are, what they do, where they live, etc. I remember that it includes some recipes that you can make that are great for a Halloween party.
Here's one:
The witches by Roald Dahl.
Another book for children that I really enjoyed when I was a child. This book is about a child who discovers that witches REALLY EXIST! and what happens to him after that. I really liked it and I recommend it as the perfect Halloween Read.There is also a movie based on the book. Both, the book and the movie, are great and they have also different ending. What is curious is the fact that I liked both endings.
I have to say that the movie and the book are really creepy and children that are less than 12 could have nightmares if they read the book or watch the film. I think I was 11 or 12 when I read the book and watched the film.
I hope you like this list and let me know if you have found here your next read :)