hosted by:
The Broke and the Bookish
Hi everyone!!! :)
I hope you're very well and today I want to share with you the ten books on my spring TBR. I hope you like this list and don't forget to share yours in the comments below.
Here it is:
Baby Blues 03: Guess Who Didn't Take A Nap? (Baby Blues #3)
by
Rick Kirkman

, Jerry Scott. This one is about a comic about a couple who has just had a baby. It looks like a funny, quick read.
Finding Noel
by
Richard Paul Evans. This one is about young people who fell in love with each other, but I think it's more than that. Not sure if I'm going to like it, but I wanted to give a go.
Chasing Vermeer (Chasing Vermeer #1)
by
Blue Balliett

,

Brett Helquist
This one is about two people looking for a painting. Apparently it's similar to the Da Vici's code in the way the mystery is unraveled and sounds something really cool. I hope to like it, not sure though.
Lost in Austen: Create Your Own Jane Austen Adventure
by
Emma Campbell Webster. I wanted this book for ages and finally I have it. This story is based on Jane Austen's books and you have to create your own story. You have to decide what you're going to do and the coolest thing is that you're Elizabeth Bennett . Who doesn't want to be her? I think it's going to be an interesting read and a funny one :)
Mary Poppins Opens the Door (Mary Poppins #3)
by
P.L. Travers

,

Mary Shepard
Letters of Note: An Eclectic Collection of Correspondence Deserving of a Wider Audience
by
Shaun Usher. This book is a compilation of letters written by different people in different situations, I think. I try to borrow from the library multiple times and it's always borrowed ¬¬ but I hope to be able to read it this spring.
Tales of spring
by
Grégoire Solotareff. This book is a compilation of short stories set in spring. In winter I read Tales of winter by the same author and I liked it, so I hope to enjoy this one too.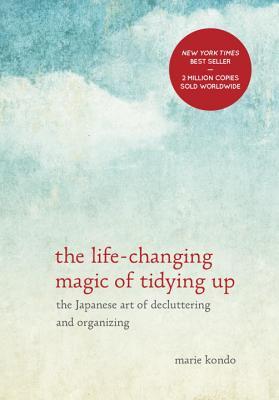 The Life-Changing Magic of Tidying Up: The Japanese Art of Decluttering and Organizing
by
Marie Kondō. This one, i think, it's about cleaning and getting rid of things. I don't sure if I'm going to like it, but I have heard mix reviews about this one and that made me want to read it.









Match me if you can by Susan Elizabeth Phillips. I have heard that this book was funny and entertaining and I want to give it a go.
Mind the gap
by
Nacho Iribarnegaray. This book is to help you to learn English, but I think this book is more than that and I want to check it out.
This is not a love story
by
José A. Pérez Ledo. This book sounds like a fun read. It's about a guy who doesn't believe in love until he fells in love with a woman.