hosted by:
The Broke and the Bookish
Hi everybody!!! :)


I hope you are very well. Today I want to share my Top Ten Books I enjoyed recently that weren't my typical genre/type of book.
I don't tend to read books that are out of my comfort zone (it's called comfort zone for a reason ;)) or books outside my typical genre, so this list was difficult to make, but fortunately I found some books that fitted the bill that and here they are:
Chip of the Flying U (Flying U #1)
by
B.M. Bower

. This book is about a ranch where some men live when the owner of the ranch receives the letter that his sister is coming to visit him. This one is a book that I have recently read and I loved. I decided to read it because I thought I was going to love it, but also because this book is set in western and I don't tend to read books about or set in the western. I loved this book, it was charming, funny and sweet. I highly recommend it to you.
The flowers of evil
by
Charles Baudelaire

.
At the end of last year I realized that I hadn't read many classics though the year, so this year I have decided to mend that. The first classic I read this year was this one and I liked it. This one is poetry and it's about the depravation of the human being, death, about the lost of beauty, etc. It was an interesting read and I liked how he was able to create those poems, something I find dificult.
The last lecture Randy Pausch.
This one was a great read for me and that's surprising because I don't tend to read books about cancer (my aunt died from cancer and it's one of the reasons I don't read books about this topic) and because this is a true story about a man dying from cancer. He is great and tells the whole book in a very interesting way. I loved it.
Miss Pettigrew Lives for a Day
by
Winifred Watson. This book is about a woman who starts working for another woman as a nanny. This one is a great and cute story and how a day is going to change her life forever. I liked even though it is a book set in the 30s which is a period I don't usually read about.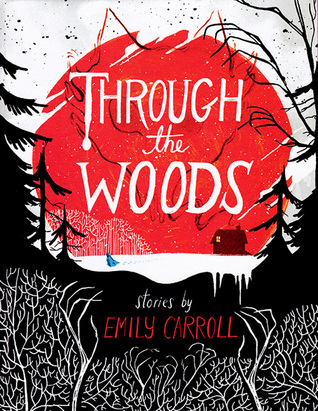 Through the Woods
by
Emily Carroll.
I don't tend to read scary stories although this one was as scary as I thought it would be. I liked the stories and the artwork.
The Screwtape Letters
by
C.S. Lewis.
I don't tend to read religious books, but I liked it was the devil who wrote the letters to convince the nephew to be a bad man. Very original, ironic and funny. I highly recommend to read it and it doesn't matter if you are a religious person or not, I think you're going to enjoy it :)
These all my books, let me know in the comments what your books are :)